Visit our new website with free bulletin articles and more.
Get Free Church Bulletin Articles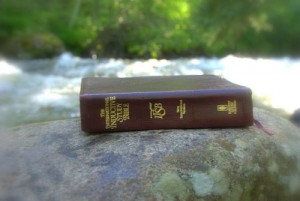 Encouraging and thought provoking words can come from many sources, but the best words I know come from the Bible. Sometimes those words found in the Bible are expressed through sermons or found on church websites or in devotionals sent me via email or devos I read in magazines or Max Lucado books.
All writings on this website are free to be used in your church website or as a free church bullet article. Feel free to share these via facebook, twitter or email. You will find similar devos in early Max Lucado Books.
Prayers
As part of our church planting work in the Dallas-Ft. Worth area, we have a prayer ministry and want to pray for you. If you're local to Dallas, Ft. Worth, Irving, HEB or any other area in the Metroplex and have a prayer need for yourself or someone you love, please contact us. Simply email us your prayer need and tell us it is a private prayer or one our church community can pray for as a group.
Speaking
I am available to speak at retreats and churches on a wide range of topics. A few are listed below:
* The Ups and Downs of a Spiritual Life
* Making "Missional" More Than a Buzz Word
* Effective Evangelism: A Zaccheus Perspective
* And if you use these devos as free church bulletin articles, I can tailor a talk around your favorites.
See More (external Website)
I also speak for churches when they want to host a speaking event for those in their community. This is a good way to connect to your community and use the church building at some other time than just Sunday mornings. These talks include:
* Effectively Using Social Media
* Writing a Picture Book That Sells
See More (external website)
Additionally:
I speak to any small to mid-sized group on social media or writing children's picture books.
See More (external website)
Donate to Our Ministry Work
If you have benefited from any of the devotional material on this site or feel called by God to help us with fund our church planting work which is in dire need for help, please consider a donation of any amount.
Thank you very much and God Bless you,
Brian and Mary Ann Humek
Buy Max Lucado Books and Help Us Reach More People


Click on a Max Lucado Book to See Reviews.
No Obligation to Buy. Search for others at Amazon.

I hope you will find these online devotionals, free church bulletin articles and sermon illustrations helpful in your personal walk or your ministry.